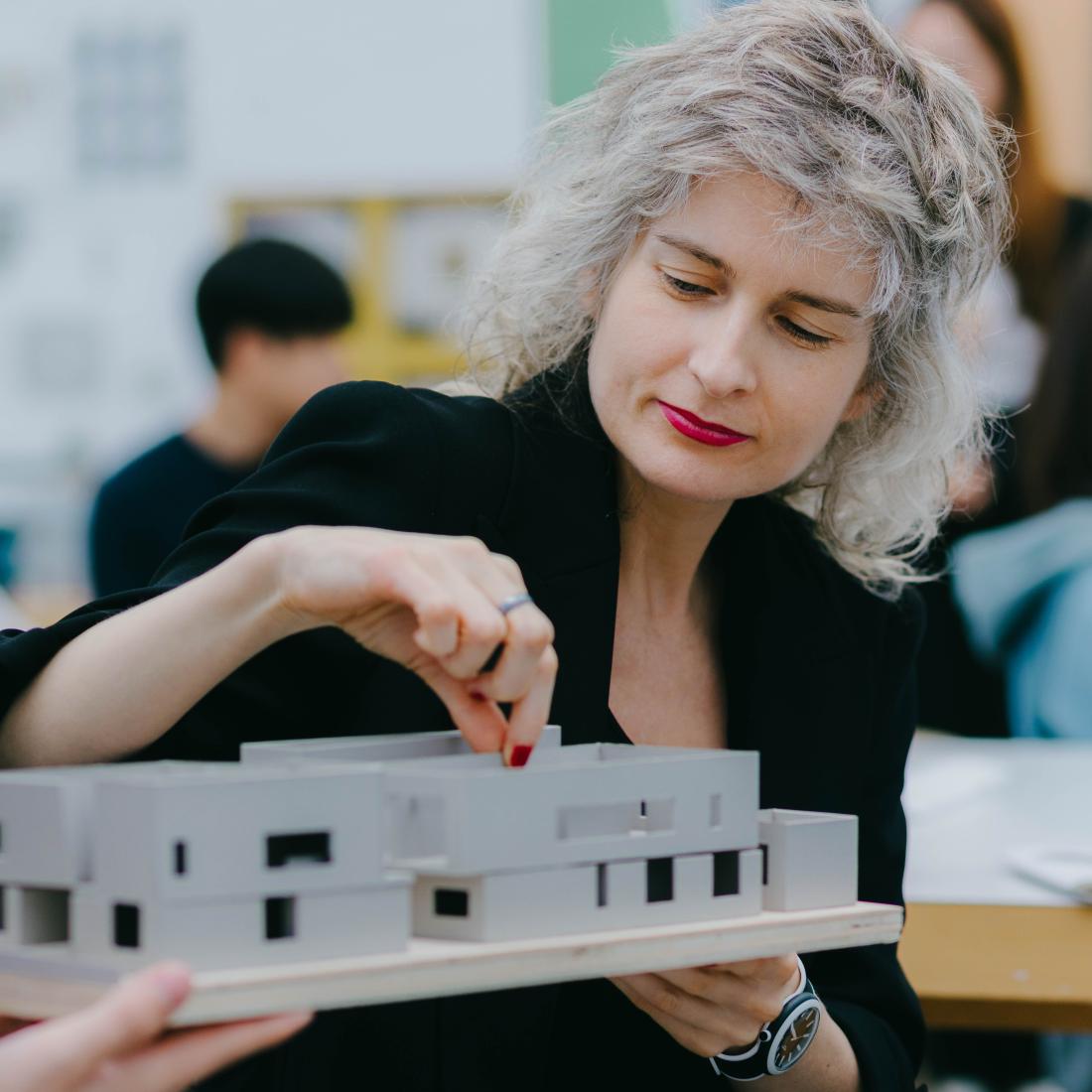 Visiting Scholar in Technology and Culture
Profile
Bárbara Barreda is a Chilean architect (UDD Santiago, 2006) and M.Arch. in Emergent Technologies & Design (Architectural Association London, 2011).
In 2016 Bárbara cofounded BASE studio, an architectural systems design research practice. Together with BASE, her work has been exhibited at the Venice Architecture Biennale 2021 as a participant of the main exhibition. Also, she was finalist for YAP Constructo 8 and 9 (from MoMA's Young Architects Program), and co-director of the Architectural Association's "Ring of Fire'' Visiting School program.
Barreda has been co-director at Ciudad Emergente and has collaborated with diverse architecture practices in Santiago and London, working on projects for Latin America, USA, Europe, and Asia. She has been a professor at UAI Design Lab, Finis Terrae, UDP, UNAB, and UDD Universities in Chile. Her work and collaborations has been published and exhibited at
several venues such as the Chilean Architecture Biennale, MoMA (Museum of Modern Art), Royal Academy of Arts in London.
Her main architectural research interest is focused on the design of complex geometries using unconventional construction materials and processes.
Education
M.Arch. Architectural Association London
B.Arch. UDD Chile
Currently Teaching