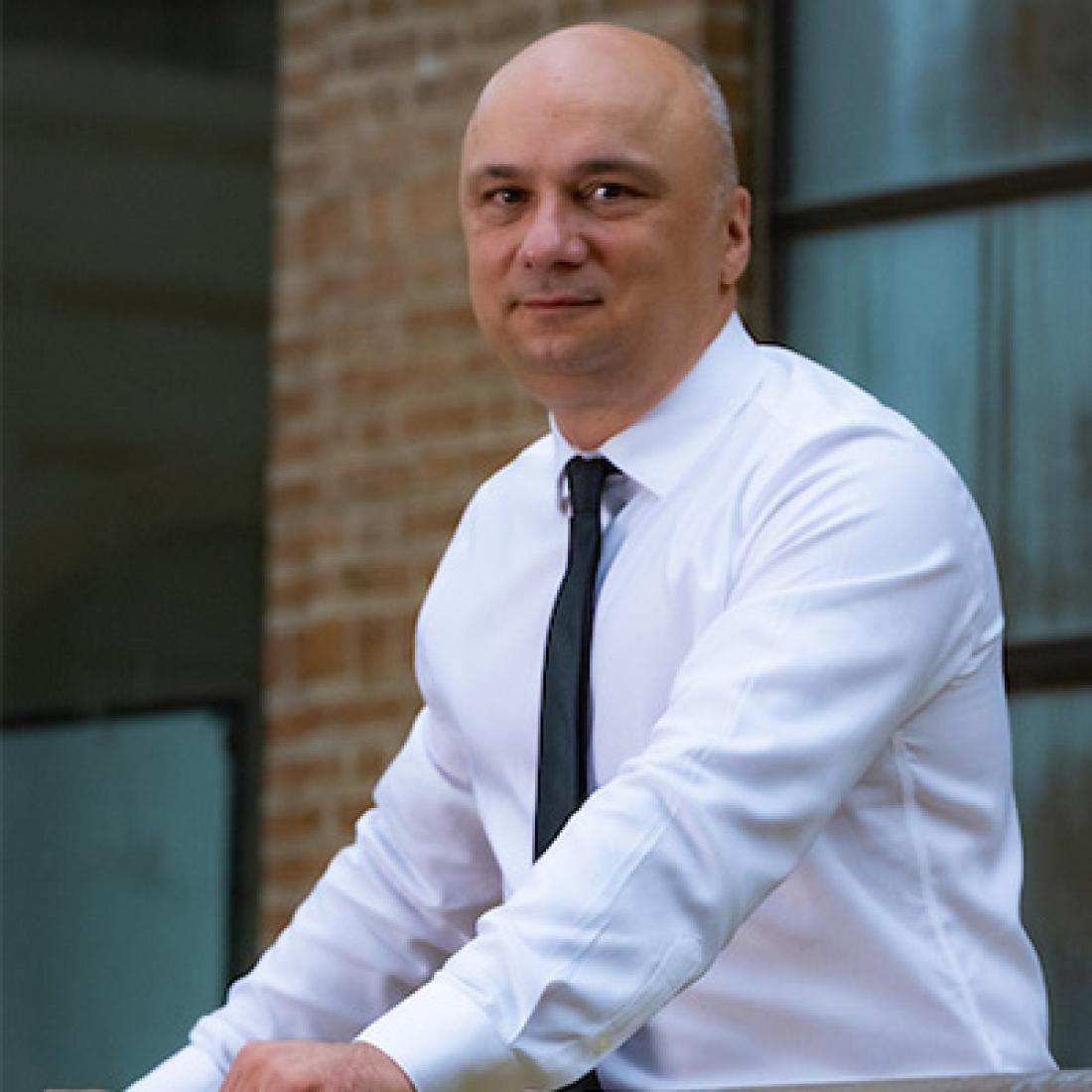 William Ward Watkin Dean
Professor
Profile
Igor Marjanović is the William Ward Watkin Dean and Professor at Rice Architecture.
As an architect, scholar, educator, and curator, he is committed to architecture as a critical facet of our multicultural world, fostering diversity, equity, and inclusion as the foundation of both social transformation and academic distinction.
Marjanović's research integrates the teaching of studio and theory with historical scholarship on architectural pedagogy, practice, and identity formation, examining the role of drawings, exhibitions, and publications in the emergence of international architectural culture. His collaborative approach to scholarship has led to critically acclaimed books such as Marina City: Bertrand Goldberg's Urban Vision, which was featured on PBS NewsHour. The exhibition Drawing Ambience: Alvin Boyarsky and the Architectural Association debuted at the Kemper Art Museum in St. Louis and the RISD Museum in Providence, Rhode Island, before traveling internationally to seven venues, including the Jut Art Museum in Taipei, Taiwan. His other publications build on these dialogues between art, architecture, and culture in a globalized world, including Tomás Saraceno: Cloud Specific and On the Very Edge: Modernism and Modernity in the Arts and Architecture of Interwar Serbia (1918-1941). Marjanović's most recent book, The Evolving Project: The Journal of Architectural Education and the Expansion of Scholarship, is a coedited volume that tells the story of postwar architectural pedagogy as an intellectual platform that engaged the larger social, cultural, and political issues of its time.
In his teaching, Marjanović fuses together design and theory, with a particular passion for drawing as a powerful tool to imagine beautiful buildings and more just societies. A series of Florence Studios that he taught for twelve years, titled "Disegno: Encounters in Public Space," used the medium of drawing to engage the global refugee crisis, migration, and decolonization, earning him the American Institute of Architects Education Honor Award.
He has practiced architecture with Osnova Projekt in Belgrade, Denise Pontes Arquitetura Interiores in Fortaleza, Brazil, and OWP/P Architects (now CannonDesign) in Chicago, where he focused on its educational portfolio for Chicago Public Schools. His practice with Katerina Rüedi Ray, ReadyMade Studio, engaged questions of immigration, diversity, and globalization through community partnership with the Sofia Quintero Latino Art and Cultural Center in Toledo, Ohio, and the installation City of Arrivals at the Art Institute of Chicago, which reimagined the city's future as one that belongs to immigrant children.
Trained as an architect at the University of Belgrade in Serbia (then Yugoslavia), Marjanović completed his undergraduate thesis at the Moscow Architectural Institute. He received a Master of Architecture degree at the University of Illinois at Chicago and a PhD at the Bartlett School of Architecture in London.
Before joining Rice Architecture, Marjanović was at Washington University in St. Louis for fifteen years, serving as the JoAnne Stolaroff Cotsen Professor and chair of undergraduate architecture program, where he created a distinct academic vision that integrated architectural and liberal arts education. Prior to that, he taught at the University of Illinois at Chicago and Iowa State University, where he was the founding director of the Core Design Program that brought together art, architecture, design, landscape architecture, and planning.
Education
Ph.D. Bartlett School of Architecture, University College London
M.Arch. University of Illinois at Chicago
B.Arch. University of Belgrade, Serbia