School
Rice Architecture is centrally located on the university's academic quad in a building that reflects our ethos of collaborative exchange: each space looks onto other spaces as well as out to our beautiful campus, dominated by majestic live oaks.
Rice Architecture has been a part of the university since Rice's founding in 1912. MD Anderson Hall, built in 1947 and located on the academic quad, was designed by Staub and Rather. The expansive Stirling and Wilford addition, completed in 1981, is notable for its generous and open spaces, as well as its extraordinary views through its spaces and onto the green of the campus beyond. MD Anderson Hall constantly reminds all of us how architecture shapes the spaces in which we live and work.
MD Anderson Hall is a building that fosters the shared conversations, pinups, exhibitions, reviews, lectures, models, and movies that take place within. We are located next to Fondren Library, across the street from Valhalla (the graduate student bar), and a few minutes' walk from the Thomas Phifer-designed Brochstein Pavilion and the Rice Memorial Center, both of which have coffee and food, and the Gibbs Recreation Center, where you can swim outdoors or workout inside.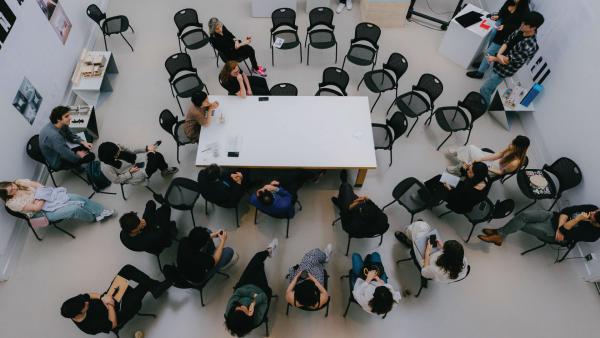 Farish Gallery
Farish Gallery is the heart of Rice Architecture: it's where we have our All-School Meeting the first day of every semester, our lectures, our roundtables, and our final reviews.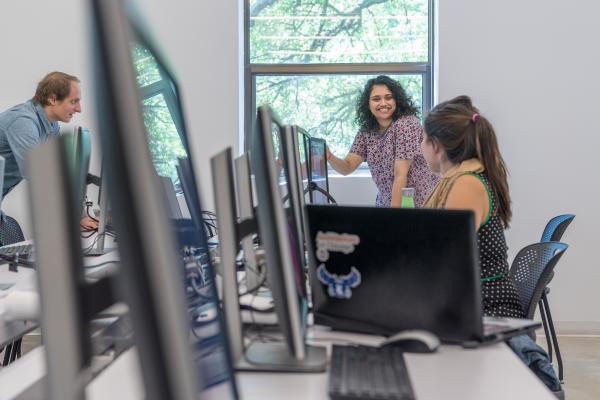 McGregor Computer Lab
The McGregor Computer Lab, which looks into the Fabrication Lab in one direction, Smith Courtyard in another, and Farish Gallery in the third, may well be the most open space in Anderson Hall – it's used as a seminar room as well as a computer lab.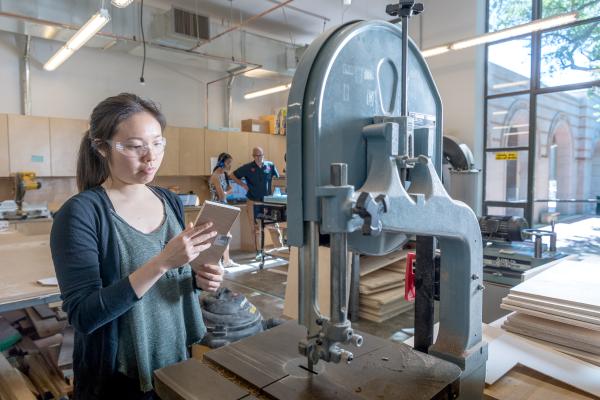 Shop
Located on the first floor, below the Gensler Fabrication Lab, the woodshop spills directly onto Smith Courtyard. 
48" x 96" x 12" 3 Axis CNC Mill
SawStop Table Saw
Bandsaws
Chop Saw
Belt & Disc Sanders
Spray Booth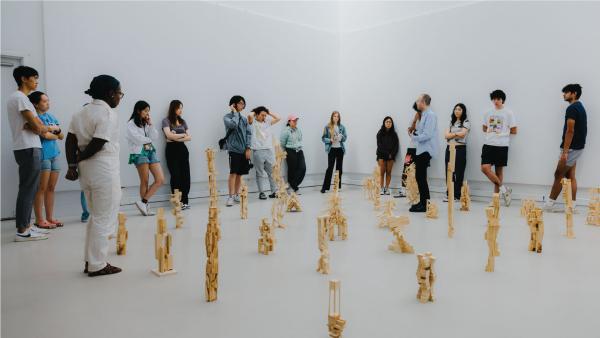 Jury Room
The Jury Room is our white cube – filled with light, it's where we hold final reviews and many classes.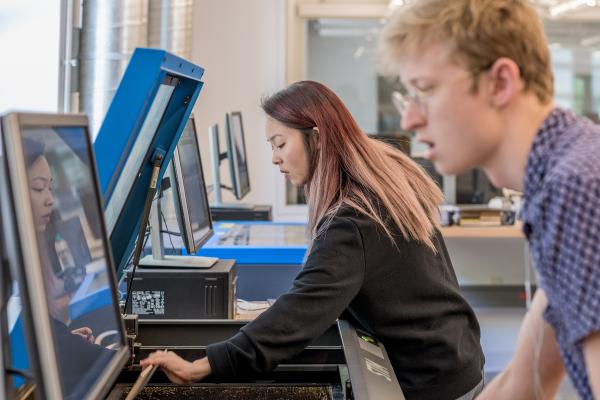 The Gensler Fabrication Lab
The brightly lit Gensler Fabrication Lab, which is a constant hive of activity, hovers over the Academic Quad.
Laser Cutters (x3)
Ultimaker 3D Printers (x4)
Gigabot 3D Printer
24" x 36" Heating Platen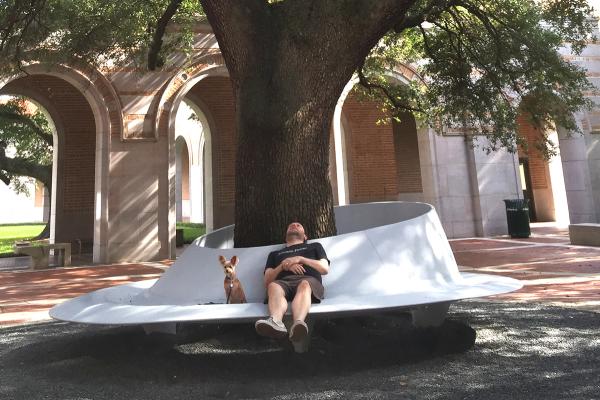 SI and Susie Morris Lounge
Installed around a beautiful oak tree in the Smith Courtyard outside of Anderson Hall, this monocoque fiberglass-and-foam bench, designed by DS+R principal Charles Renfro (B.Arch. '89) provides comfort for everything from a quick nap to a daily study break to a lengthy meeting.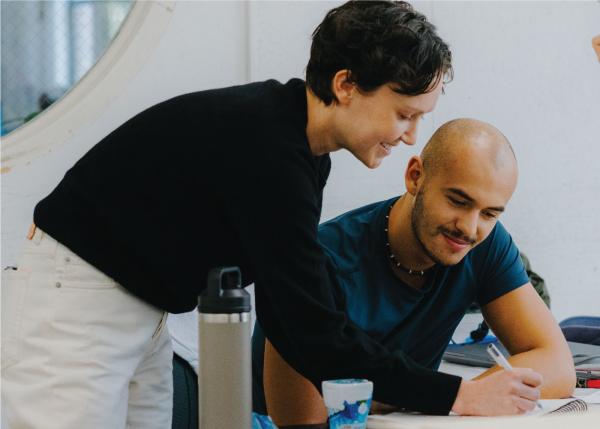 Studios
Rice Architecture's studio spaces are among the most beautiful in the building – every studio has enormous windows looking onto the campus and a generous amount of space, often permitting each student to have more than one desk.