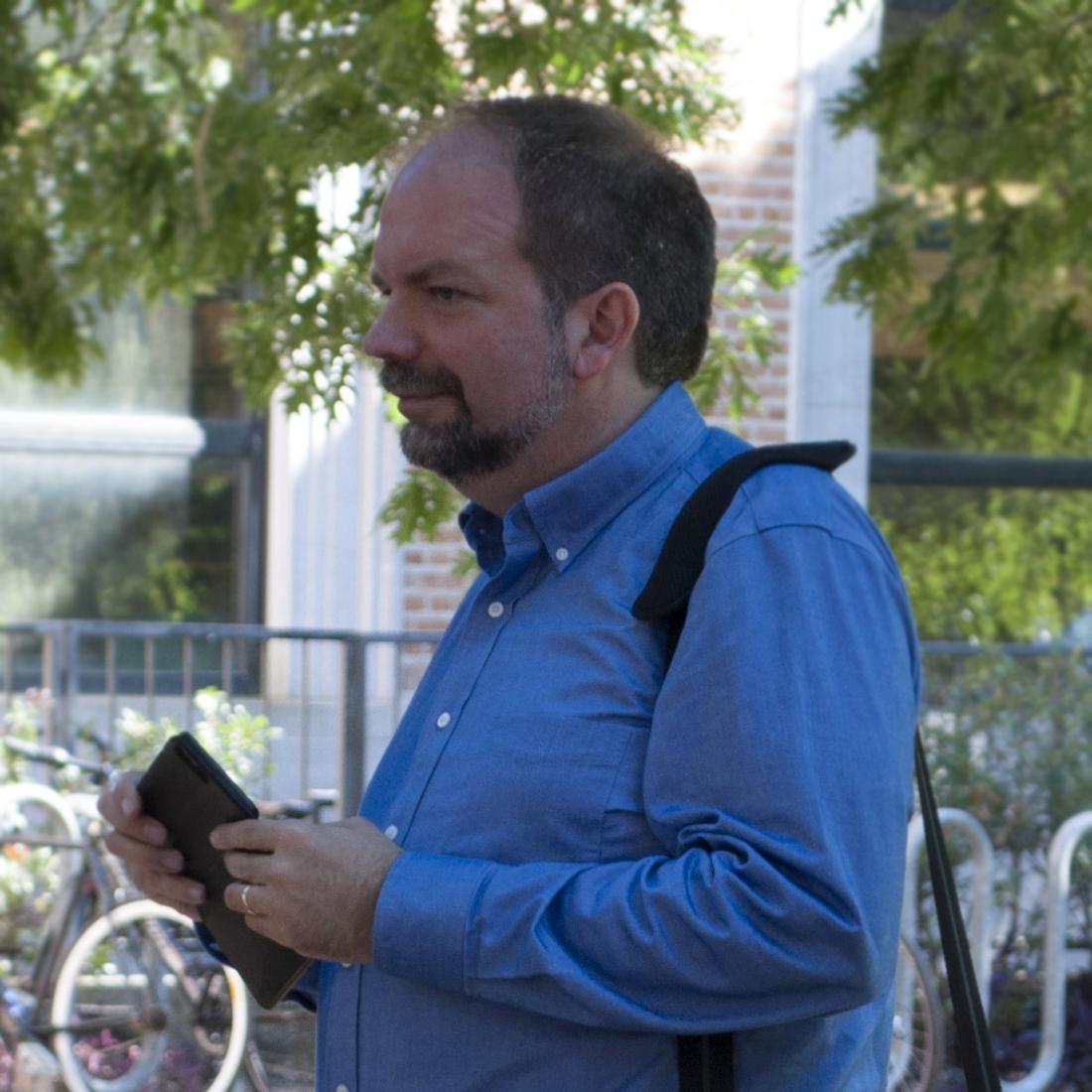 Senior Lecturer
Profile
Christof Spieler is a structural engineer and an urban planner. He was named Rice's Outstanding Young Engineering Alumnus in 2009 and one of Building Design and Construction Magazine's "40 under 40" in 2008. He has taught structures courses at RSA since 2008, having previously taught in the Department of Civil Engineering.
After receiving a Masters in Civil Engineering from Rice University, Spieler spent nine years in practice as a consulting structural engineer. His projects have won multiple American Institute of Architects awards and have been featured on the cover of national engineering magazines. He has also served as an engineering advisor to Rice Building Workshop, where he did the structural engineering for the Solar Decathlon ZeRow House and the inHouse outhouse, and for the Graduate Design-Build Workshop at the University of Houston College of Architecture.
In 2008, Christof Joined Morris Architects as Director of Technology and Innovation. He leads firmwide initiatives in green buildings, project process, and Building Information Modeling (BIM). He has spoken on BIM at AGC BIMForum, LA Mobius, the Texas Society of Architects, a General Services Administration workshop, and a nationally simulcast Design[Realized] session. Morris' work on the University of Texas Jones Hall project received a national AIA award.
He has written and spoken extensively on transit and urban planning and has helped Houston neighborhoods shape transportation projects. His articles have appeared in Cite Magazine (where he served on the editorial committee from 1998 to 2010, including 2 years as chair), the Houston Chronicle, and Architecture Magazine; he also covered Houston transportation in his blog, Intermodality. He has spoken to the Texas Society of Architects, the Texas Economic and Demographic Association, Greenbuild, ULI Houston, USGBC Houston, the New Partners for Smart Growth conference, the Greater Houston Partnership, and numerous civic clubs. He also organized and lead several tours of the Houston freight rail system. He serves as a technical advisor to the Citizens' Transportation Coalition, a board member of the Rice Design Alliance, a member of the Houston USGBC LEED-ND committee, a subcommittee chair for the Central Houston Transportation Committee, a member of the American Public Transit Association's Sustainability and Urban Design Working Group, and has worked extensively with the East End Chamber of Commerce Rail Subcommittee, the Super Neighborhood 22 Transportation Committee, and Richmondrail.org. At Morris, Christof has coordinated the planning effort on projects including the Galveston Livable Centers Study, which is intended to transform a 15-block area between the historic Strand and UTMB into a thriving walkable, mixed use area through public realm improvements, policy, and private development and the Downtown-EaDo Livable Centers, which looked at integrating transportation, land use, and the public realm in an area including the George R. Brown Convention Center, Toyota Center, Minute Maid Park, the new Dynamo stadium, and Discovery Green. His other planning work includes studies for the Washington Avenue corridor, the east side of Downtown Houston, Sugar Land, and Midtown Houston.
In 2010, Houston mayor Annise Parker appointed Christof to the board of Houston METRO, one of the 20 largest transit agencies in the U.S.. Since then, METRO has brought on a new CEO, successfully obtained a $900 million Full Funding Grant Agreement for light rail, increased transparency with online broadcast of board and committee meetings, restructured to put Houston transit on a firm financial footing, and expanded public involvement on station naming and long-range planning.
Education
M.S. Civil Engineering, Rice University
B.S. Civil Engineering, Rice University
Currently Teaching