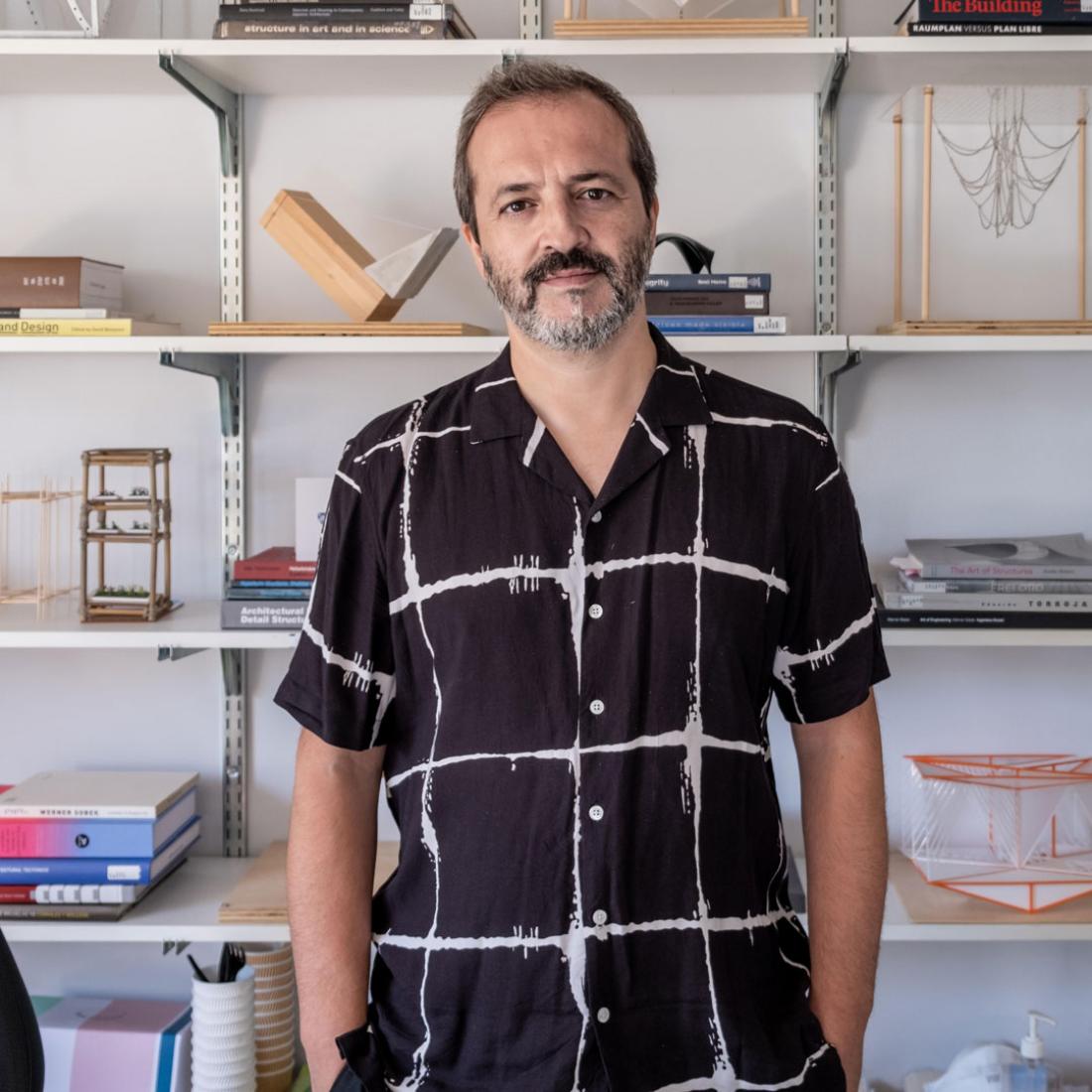 Assistant Professor
Profile
Juan José Castellón is an Architect (ETSA Barcelona, 2003), a M.Arch. in Emergent Technologies & Design (Architectural Association London, 2011) and Doctor of Sciences by the Swiss Institute of Technology (ETH Zurich, 2018). 
From 2014 to 2018, he worked as lecturer at ETH Zurich and from 2011 as researcher for the Chair of Structural Design at the Institute of Technology in Architecture (ITA). Beginning in 2010 and continuing until 2012, he served as Adjunct Professor at the Barcelona Institute of Architecture. Since 2002, he has collaborated with international firms such as FOA (London), Abalos & Herreros (Madrid), SHoP Architects (New York), and Herzog & de Meuron (Basel). 
In 2016, he cofounded xmade GmbH, an architectural practice based in Basel and Barcelona that is focused on the materialization and sustainable design of contemporary building envelopes. 
His research is focused on the implementation of innovative material processes and structural systems in architecture and on the integral and ecological design of building infrastructures.
Education
Dr. Sc. ETH Zurich
M.Arch. Emergent Technologies & Design, Architectural Association London
B.Arch. ETSAB Barcelona
Currently Teaching