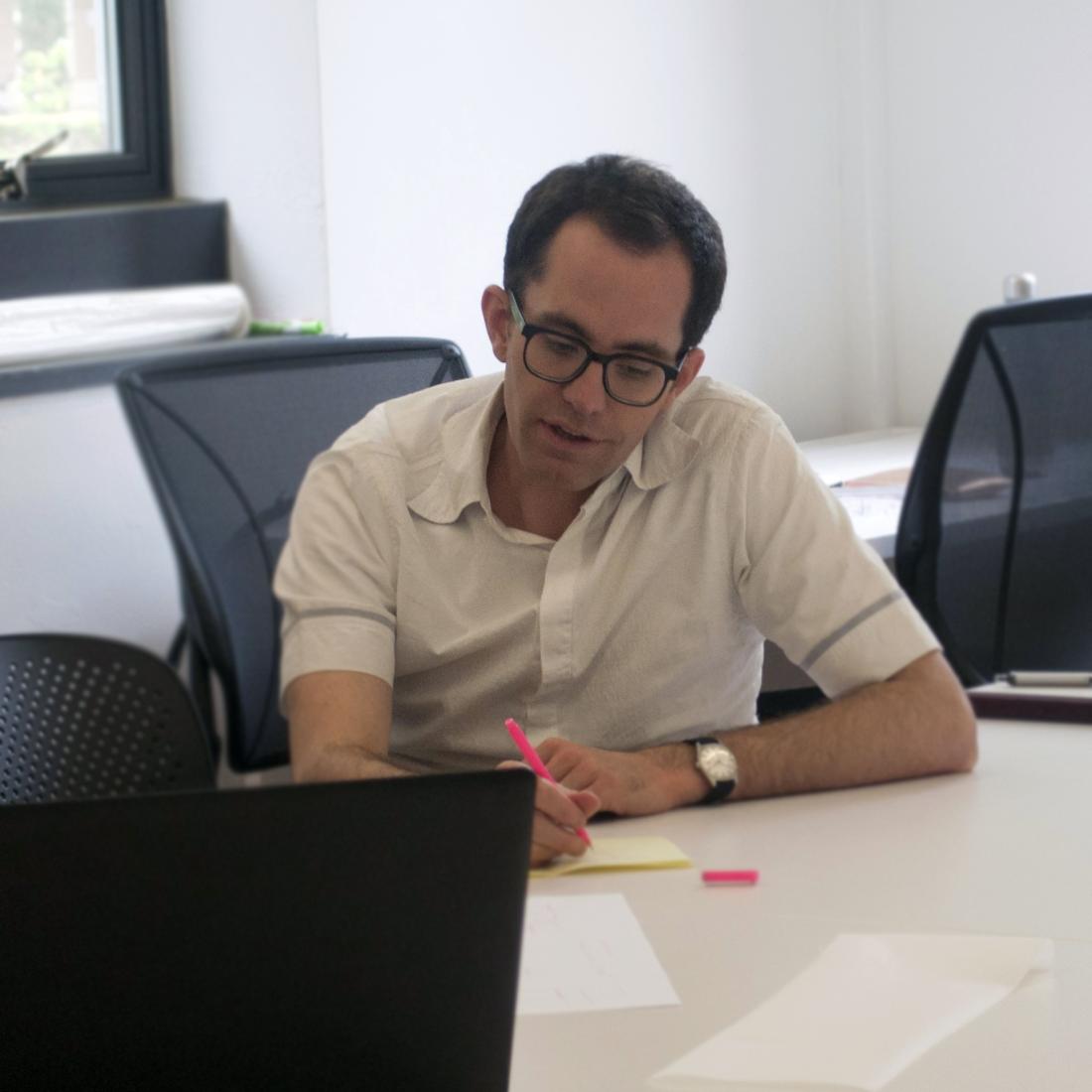 Associate Professor
Codirector of Undergraduate Studies
Profile
Reto Geiser is a designer and scholar of modern architecture with a focus on the intersections between architecture, pedagogy, and media. He is Associate Professor and Director of Undergraduate Studies at the Rice University School of Architecture where he teaches history, theory, and design. A registered architect in Switzerland, he studied architecture at ETH Zurich and Columbia University in New York, and he received his doctorate from ETH Zurich. He previously taught at the University of Michigan and was a Marshall McLuhan Fellow at the University of Toronto.
Geiser is the author of Giedion and America: Repositioning the History of Modern Architecture (gta Verlag, 2018), the editor and co-translator of Sigfried Giedion: Befreites Wohnen/Liberated Dwelling (Lars Müller Publishers, 2019). He coauthored Reading Revolutionaries (Benteli, 2014), he is the editor of award-winning House is a House is a House is a House is a House: Architecture and Collaborations of Johnston Marklee (Birkhäuser, 2016/2017) and Explorations in Architecture: Teaching, Design, Research (Birkhäuser, 2008), and the series editor of Standpunkte Magazine and Standpunkte Dokumente. Geiser's writings have been published in anthologies and in such publications as Abitare, Future Anterior, Harvard Design Magazine, and Hunch.
Current research includes the project "Print and Screen" an investigation of the shift from print and post-print production and new forms of publishing in the information age, and "Ruins in Reverse," an A.W. Mellon research project on photography at the Canadian Centre for Architecture (CCA). Geiser's curatorial works include the exhibition Explorations: Teaching, Design, Research, Switzerland's official contribution to the 11th Venice Architecture Biennale and the installation Rooms for Books at the 2017 Chicago Architecture Biennial.
A founding principal of the Houston-based design practice MG&Co., Geiser is developing spatial strategies in a range of scales from the book to the house, exploring the boundaries of design and research with a special focus on the intersections and overlaps between architecture, installation, and typography. Recent projects include environmental graphics for the Menil Collection in Houston and the Graduate Art Studios at UCLA.
Faculty Work
Education
Dr. Sc. ETH Swiss Federal Institute of Technology (ETH) Zurich
Diploma (M.Arch.) ETH Zurich
Pre-Diploma (B.SC.) ETH Zurich
Currently Teaching